Cadence | Augmented Reality Heads up Display for Cyclists
Concept
Design an augmented reality, heads up display for cyclists. Similar to Google Glass with visuals, the product should be a fully integrated app with voice commands to aid a variety of cyclists.
Challenge
The primary challenge was designing a hands free display with voice interaction that does not distract the cyclist or obstruct their view. Once we tackled the basics, our main concerns were:
Identifying table stake features
Implementing market separating unique features
Solving for visual and or audio cues
Onboarding
Heads Up Display (HUD) customization and display
Solution
The Cadence HUD display offers four pre-set layouts for different user types: Basic, Commuter, Performance and Way finding. It also includes the of creating a custom display. The display is limited to five information slots with the customizable docking at the top or the bottom depending on preference. Icons correspond to information such as speed, and calories burned in the HUD and the app. The icons in the HUD automatically hide themselves when the user begins riding to keep distractions in the user's field of view to a minimum.
The user utilizes voice commands while riding to perform tasks such as taking and sending a photo or video, adding a note, logging an automatically recorded hazard, sharing location and more. While off the bike, the app can provide augmented reality step-by-step repair and maintenance advice.
The state of the art camera integrated into the glasses is set to auto-record 30 minutes of continuous filming. Vibrational near-ear technology allows for clear audio without headphones for audio commands. The glasses offer voice detection with wind canceling technology and a focused microphone that only hears your voice commands.
Timeframe: 6 Weeks
My Role:
Project Management
Research
Concept
UX/UI
Logo Design
Data Visualization
Art Direction
Collaborators:
Nathaniel Bergstein
Kristin Lowry
Cooper Sinai-Yunker
Tools: InDesign, Illustrator
Deliverables:
Research
User survey
Personas
Designing HUD display
Visual style
Whiteboarding
Low fi wireframes
User flows
Brand extension mockups
3D model of glasses
Video for internal stakeholders
Augmented Reality
Superimposed Images
A technology that superimposes a computer-generated image on a user's view of the real world.
Heads Up Display
Transparent Display
A head-up display or heads-up display, also known as a HUD, is any transparent display that presents data without requiring users to look away from their usual viewpoints.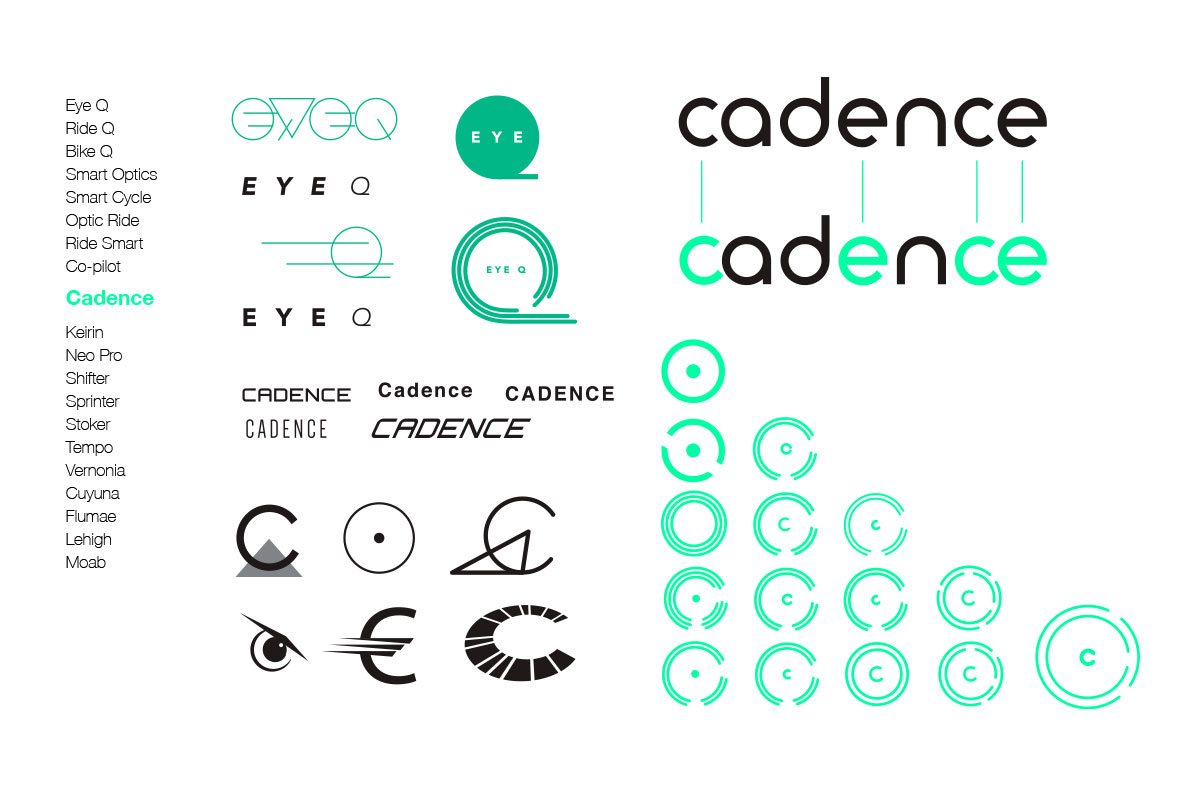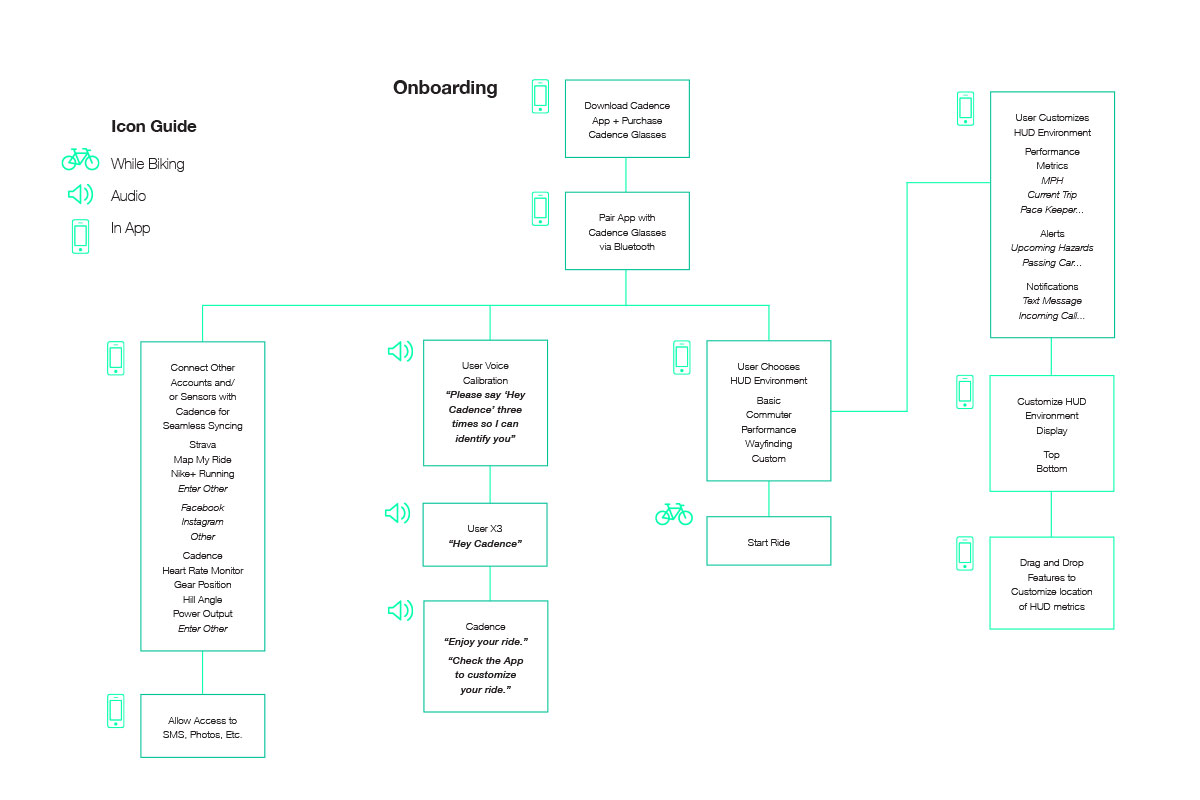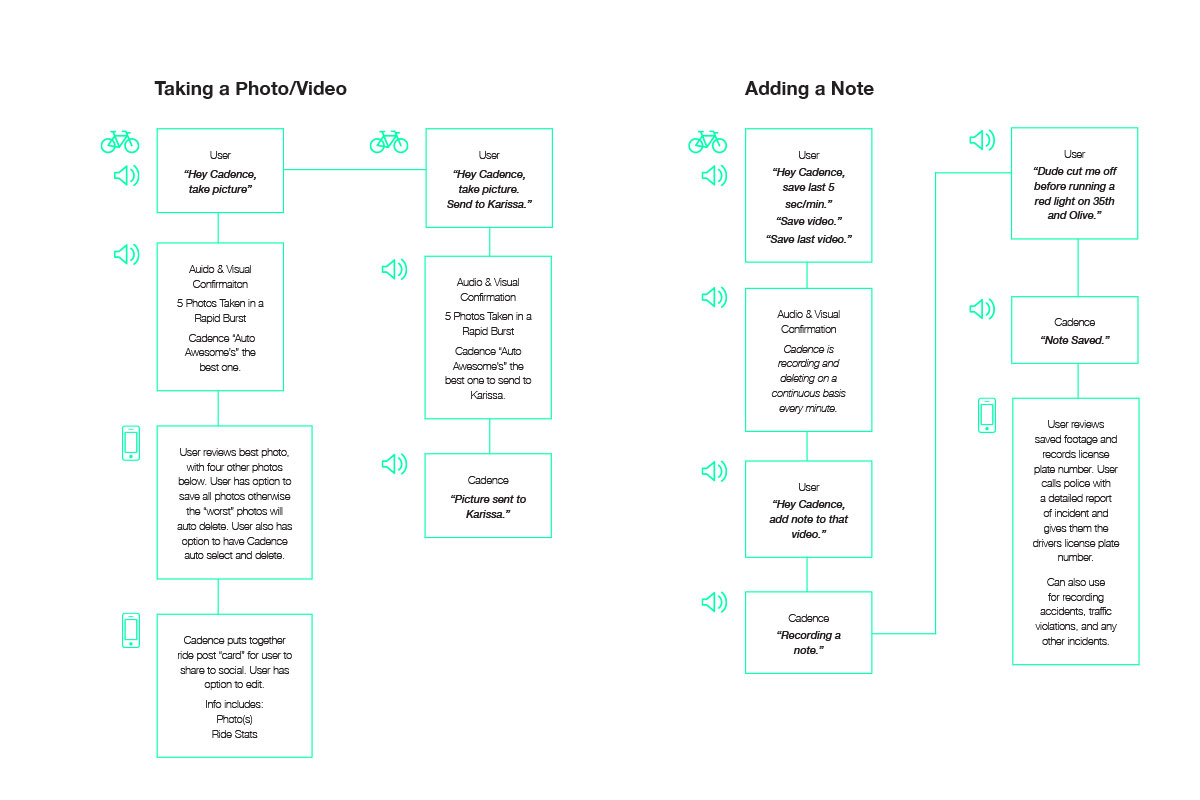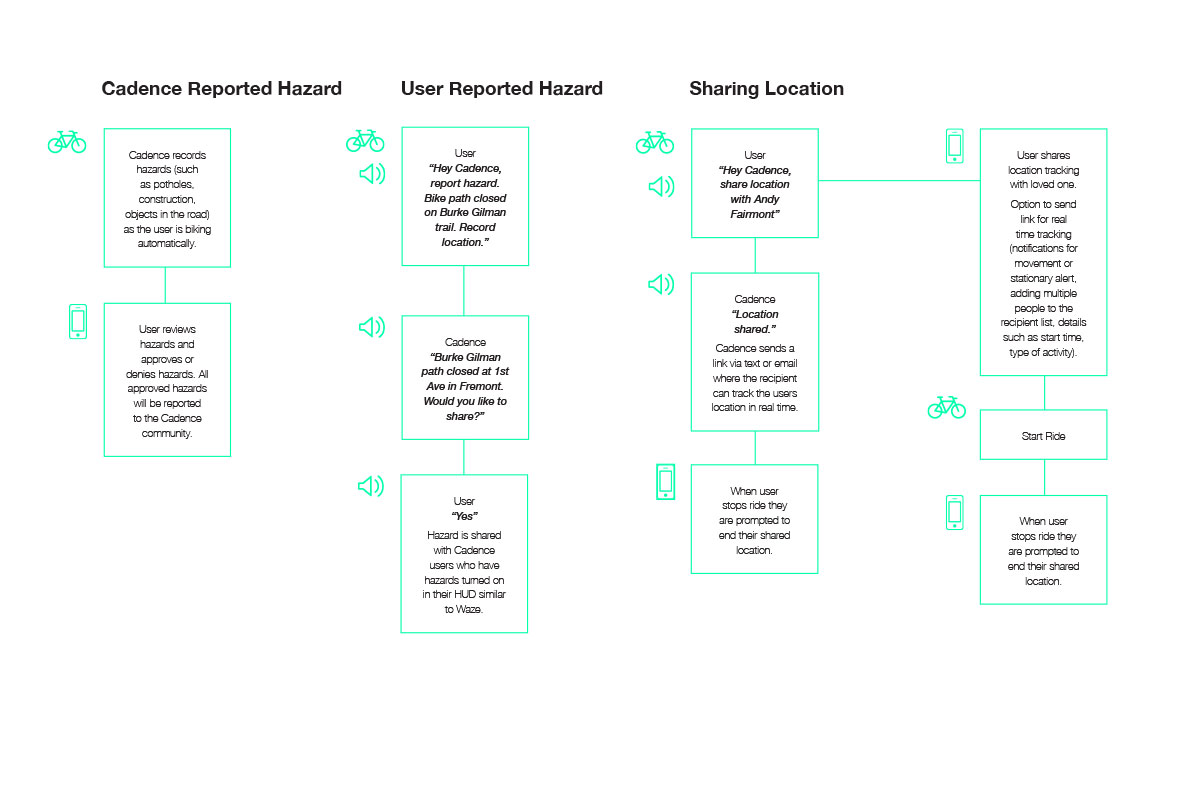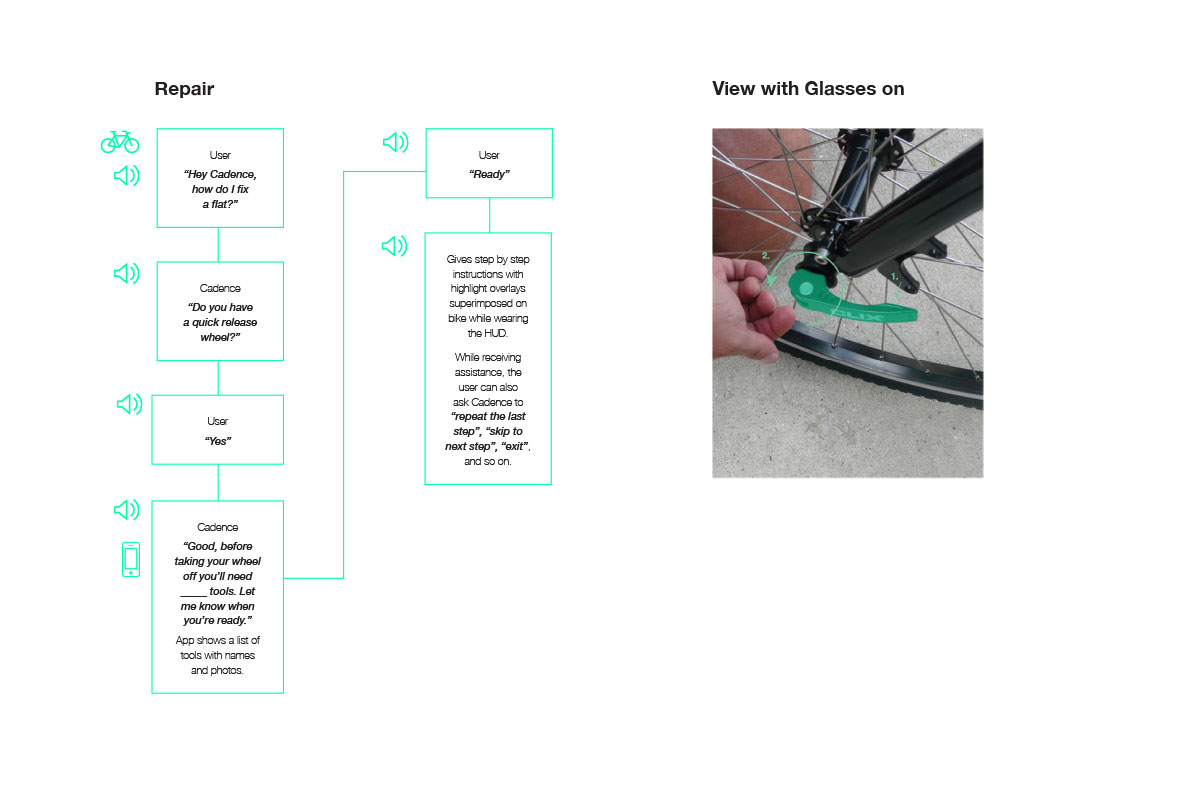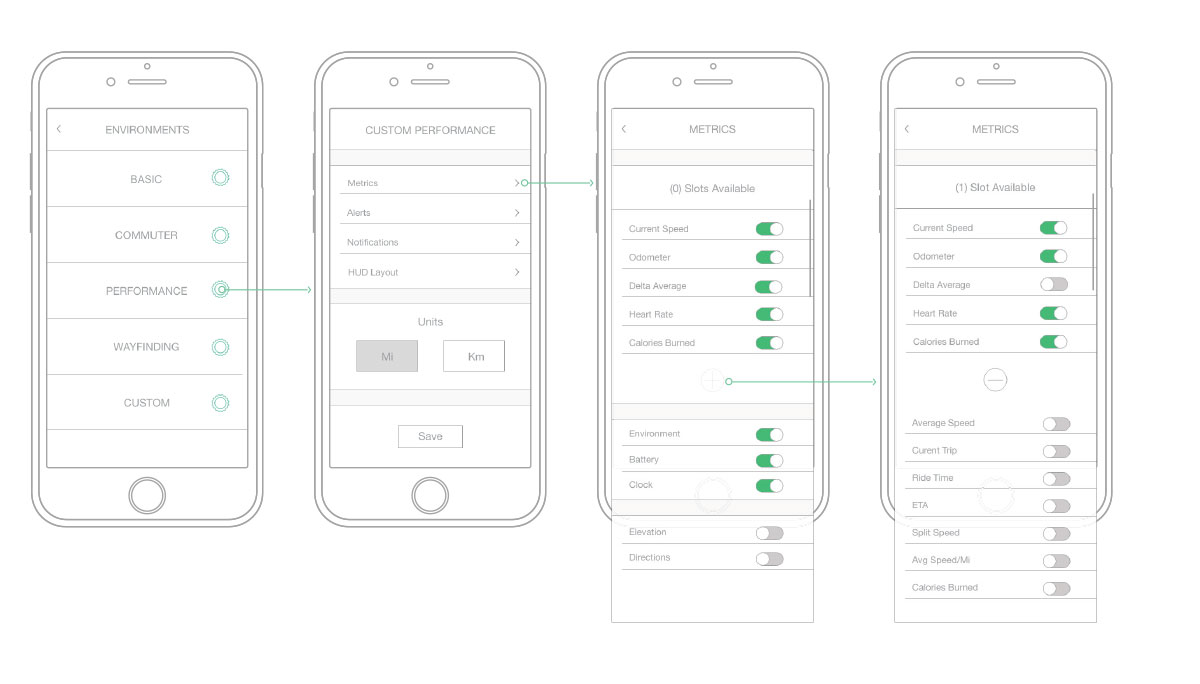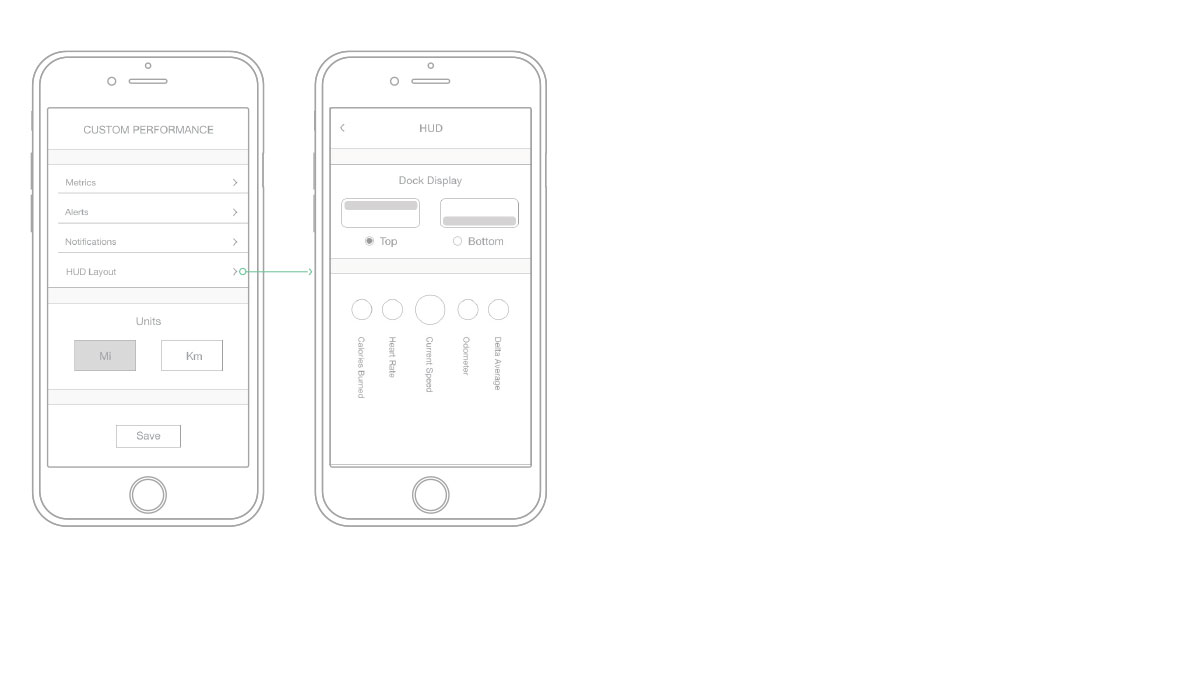 Heads Up Display Docked at Top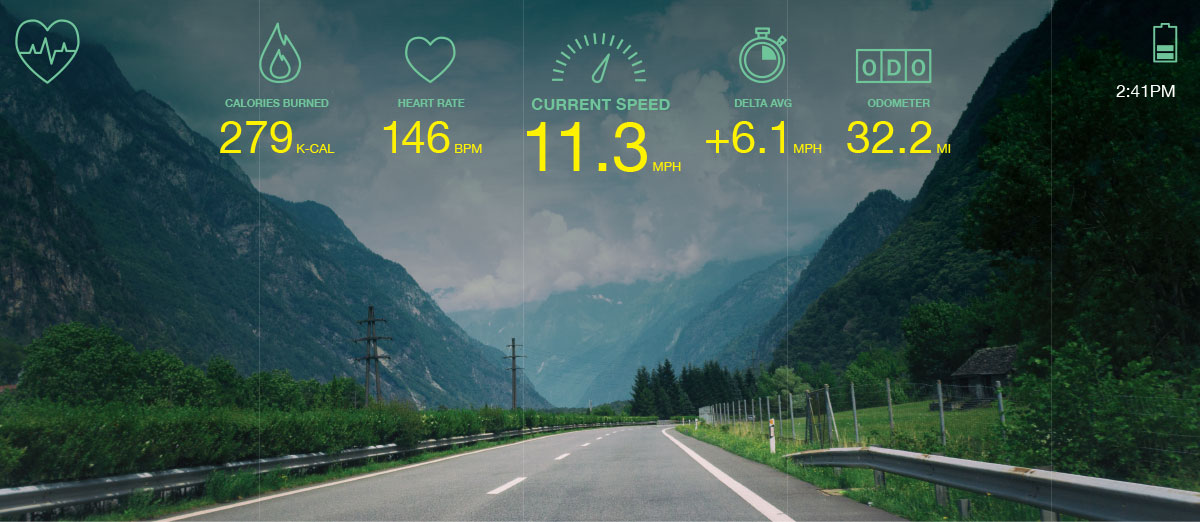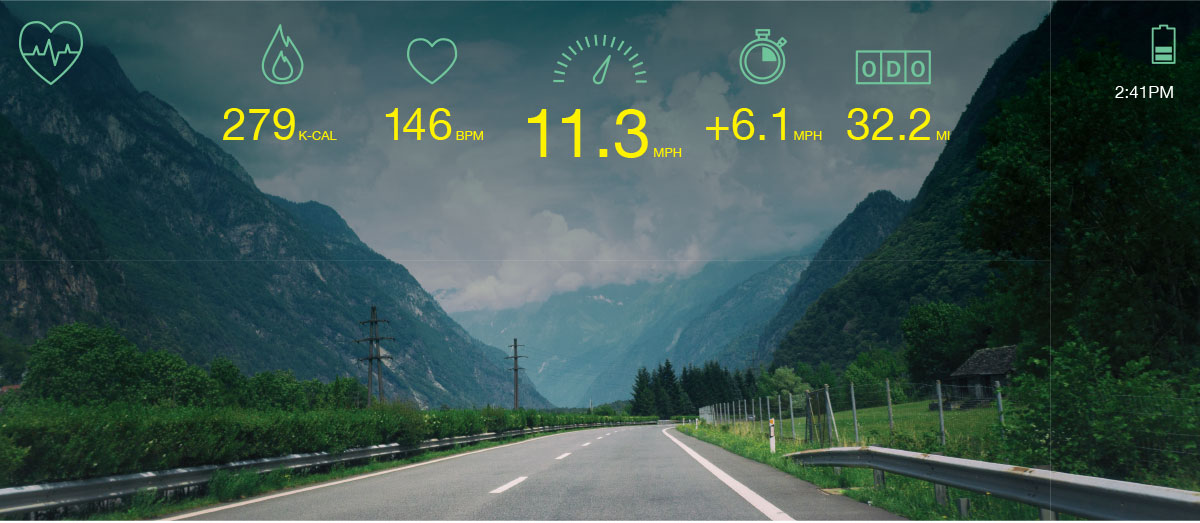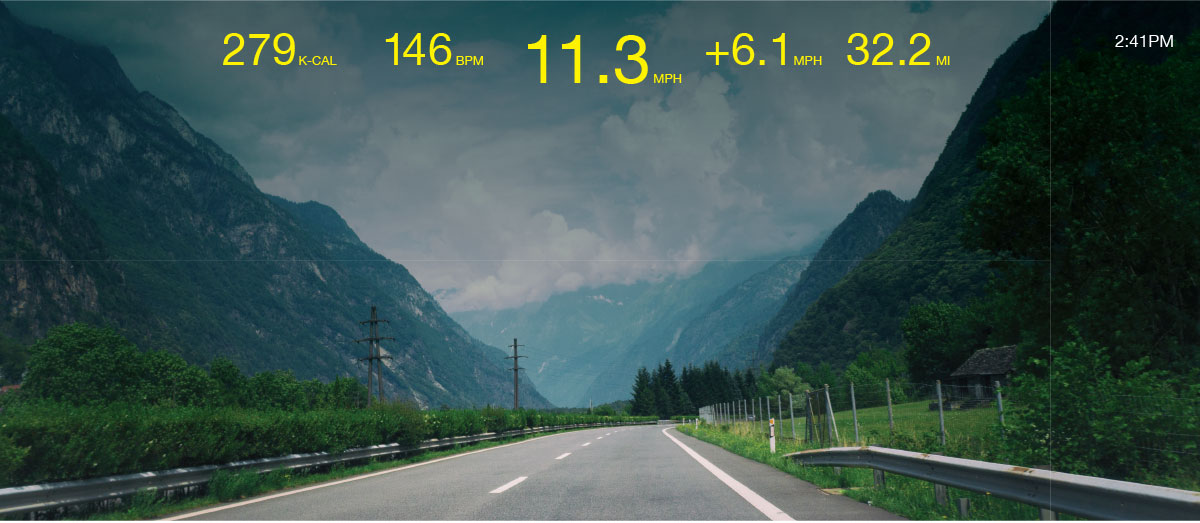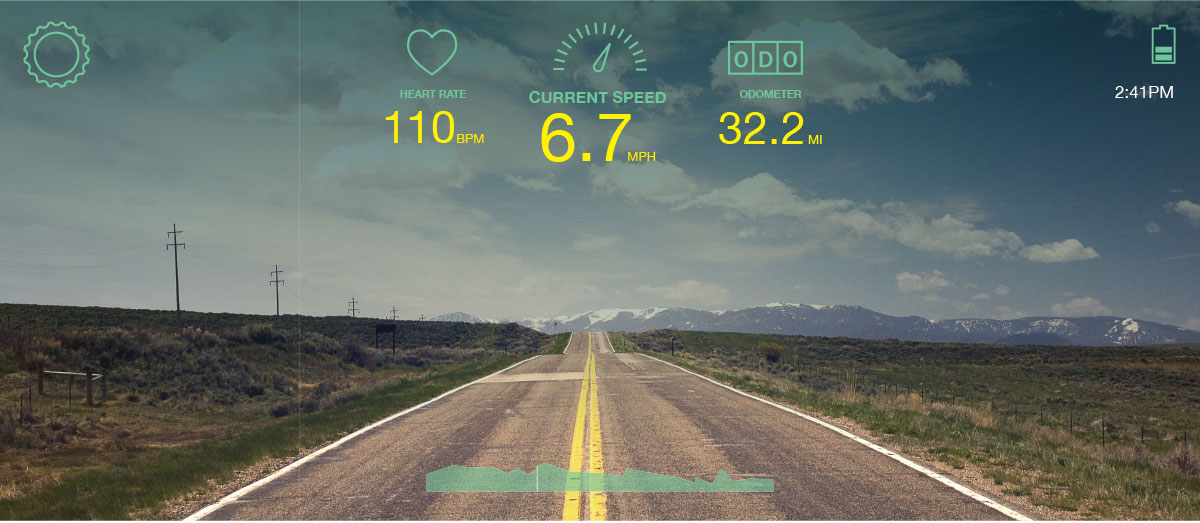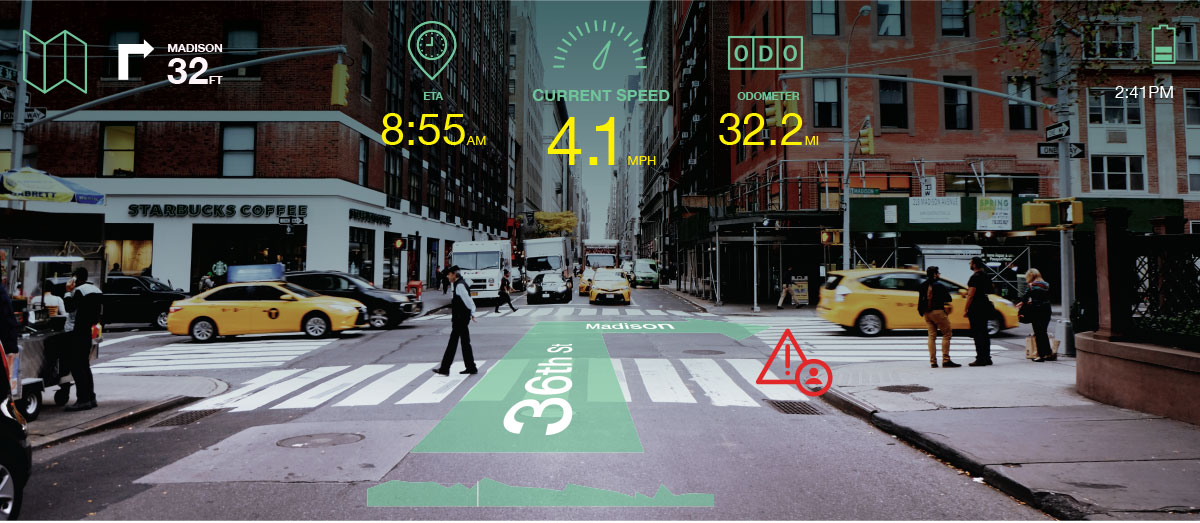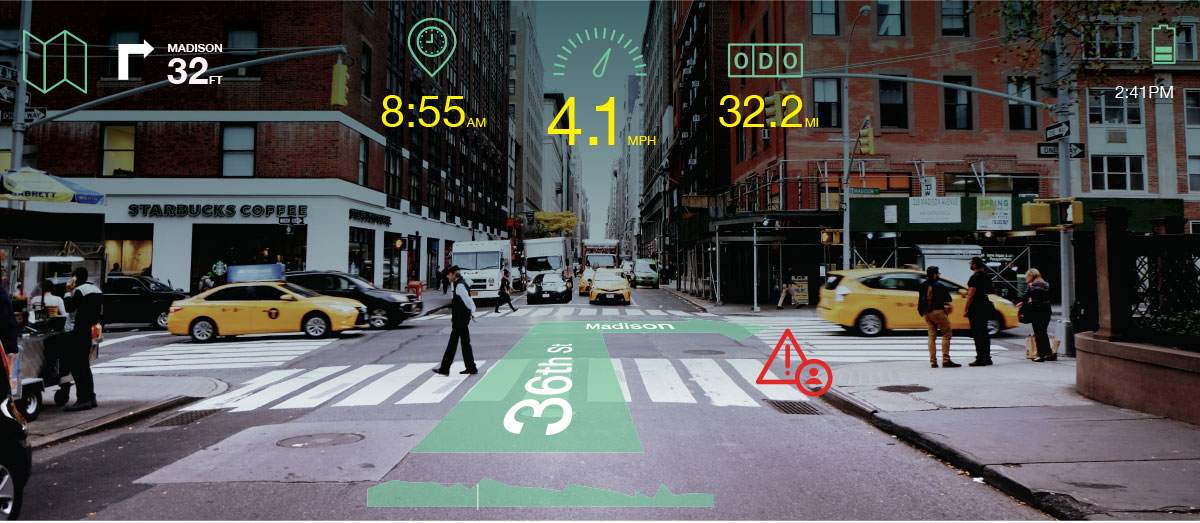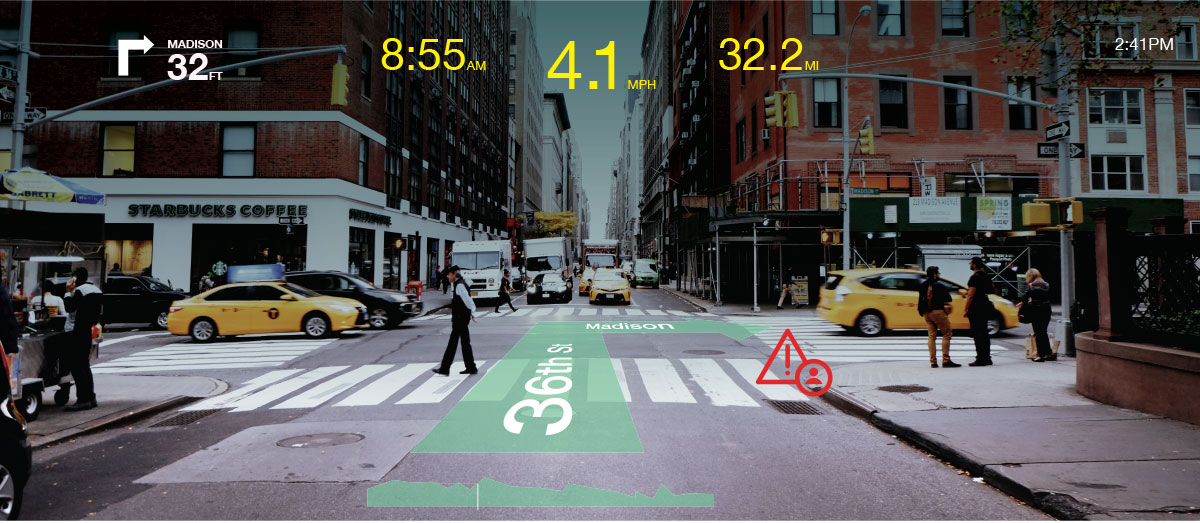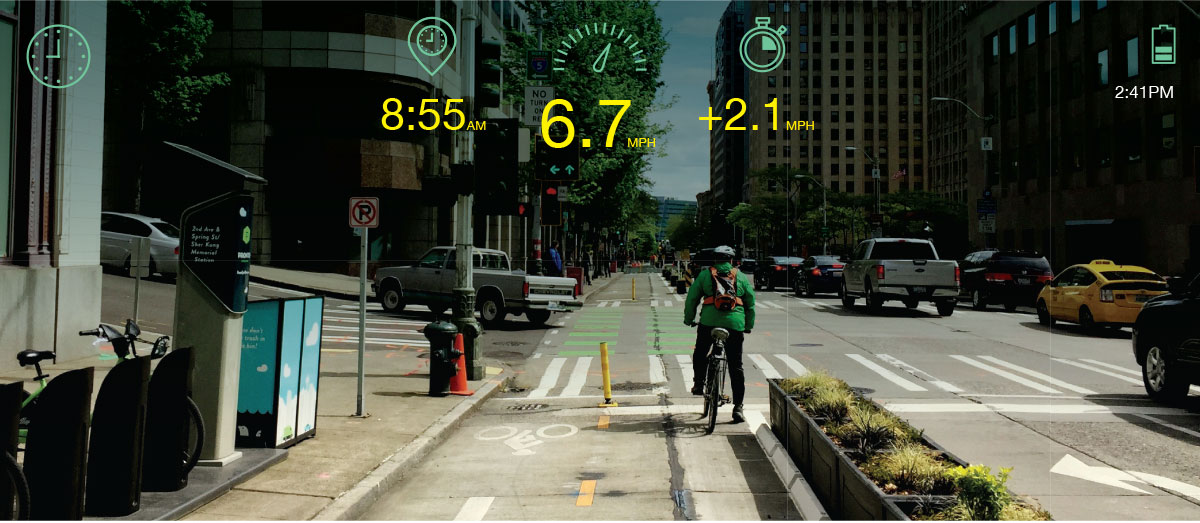 Heads Up Display Docked at Bottom